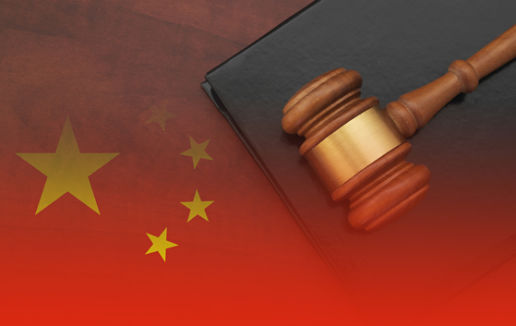 The guidelines, which were issued jointly by the China International Development Cooperation Agency (CIDCA), the Ministry of Foreign Affairs (MOFA), and the Ministry of Commerce (MOFCOM) and will take effect on October 1, 2021, clarify the framework for China's foreign aid programme and the division of responsibilities between the various government departments.
According to the rules, the China International Development Cooperation Agency (CIDCA) has ultimate policy and financial responsibility for China's foreign assistance programme. Ministry of Foreign Affairs (MOFCOM) is in charge of execution and support, while Ministry of Foreign Affairs (MOFA) is in charge of formulating recommendations on foreign assistance in accordance with Chinese foreign policy, as well as contact with and monitoring on the ground.
For the most part, foreign aid will be project-based and authorised by CIDCA, and the rules explicitly allow for cooperation with other nations, international organisations, and non-governmental organisations in the area of international development assistance. In addition, the rules outline the processes for cancelling or suspending foreign assistance when a project cannot be completed for a variety of reasons, including national security, force majeure, or diplomatic consideration.
It is outlined in the guidelines the various types of foreign aid that are available, including nonrepayable assistance targeted at disaster relief, public and social welfare, as well as humanitarian assistance; zero-interest loans targeted at public infrastructure and industrial or agricultural production; and concessional loans targeted at productive projects that provide economic benefits, such as resource and energy projects, and large infrastructure projects.
The standards include explicit measures for whistleblowing, information collecting, and auditing, all of which are intended to promote openness and accountability. Corrupt behaviour and dereliction of duty are examples of actions or omissions that may result in civil or criminal consequences.
Chinese International Development Cooperation Organization (CIDCA) was formed in 2018 and is China's first autonomous international assistance agency. The Export-Import Bank of China and the China International Development Cooperation Agency (CIDCA) are the two bilateral creditors that China has selected for participation in the G20 Debt Service Suspension Initiative.
The experimental version of the foreign assistance guidelines, which were published by the Ministry of Foreign Affairs in 2014, will be phased out when the final version of the rules is implemented on 1 October 2021.